Sarah Copus is an award-winning and Billboard charting singer/songwriter and harpist who lives in the D/FW area. She has been performing and recording for over 8 years with her parent's platinum selling progressive band, and more recently as a solo artist. For a musician so young, she has had some extraordinary success: two albums hit the Billboard charts that feature her as lead singer, radio airplay across hundreds of stations worldwide, and she won three Best Vocal Album awards from the Zone Music Reporter Awards Show in 2015, 2019 and 2020.   Sarah's 2017 album "Moorland Winds" was nominated for 4 additional awards: ZMR Music Awards - Best Vocal Album and Best New Artist  and One World Music Awards - Best Vocal Album and The Peoples Choice Award.
Her first recordings in the Irish language of Gaelic appear on the album "Winter Air" in 2013. Sarah has been featured as a soloist at concerts of major touring artists like Celtic Woman and The Irish Tenors. She sang a duet with Emmet Cahill of Celtic Thunder during his performance in Dallas. She has also performed with Irish musical sensations, Téada as an opening act for their Irish Christmas in America tour.   In December 2019, Sarah was invited to perform at a VIP reception for Gladys Knight at The Bishop's Gala, and again in 2022 with the band America. 
Sarah is an active member in the Texas Celtic music scene, having given hundreds of performances with various bands. In May, 2015, she performed at the ZMR awards show in New Orleans in front of over 700 attendees and again in 2017 where she was nominated again for Best Vocal Album. 
Sarah has been a featured performer for five years at the venerable North Texas Irish Festival. She was also the headline act at Celtic Night 2017 at the Allen Civic Auditorium, performing to a sold-out, standing-room-only audience.  She performed there again in December 2019 for the Celtic Christmas Show, again to a standing-room-only crowd. Her most recent performance at the Allen Civic Auditorium was in December 2022, where she played both harp and fiddle with The North Texas Celtic Strings Ensemble.
Sarah also performs as lead singer with the band 2002. The award-winning, progressive band 2002 has placed 12 albums on the Billboard Charts and made the list of top new age artists in a Billboard Magazine "Year in Review" issue alongside Yanni, Mannheim Steamroller, Jim Brickman, George Winston and Enya. Over their 30 year career, their ever-evolving sound has encompassed a wide range of genres – from wistful ambient soundscapes all the way to light progressive rock. This daring blend of musical styles has given them an undeniable "signature sound" that sets them apart from other recording artists. Sarah was only 17 years old when the band was awarded a Lifetime Achievement Award from One World Music Radio.
Sarah also plays violin, piano, guitar, and baritone ukulele. 
Click the shows link above for all upcoming shows.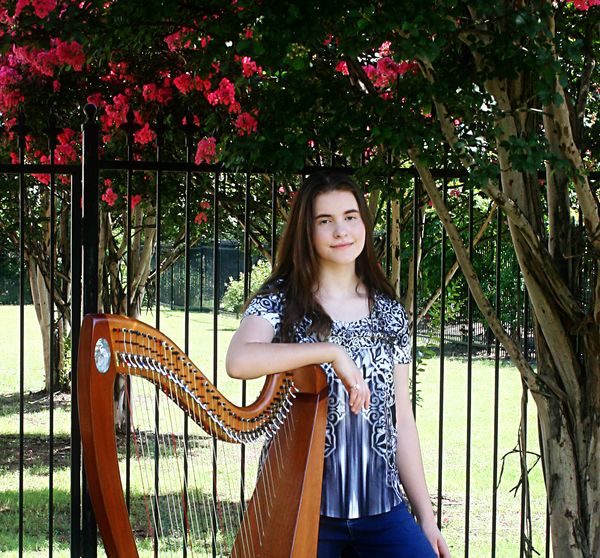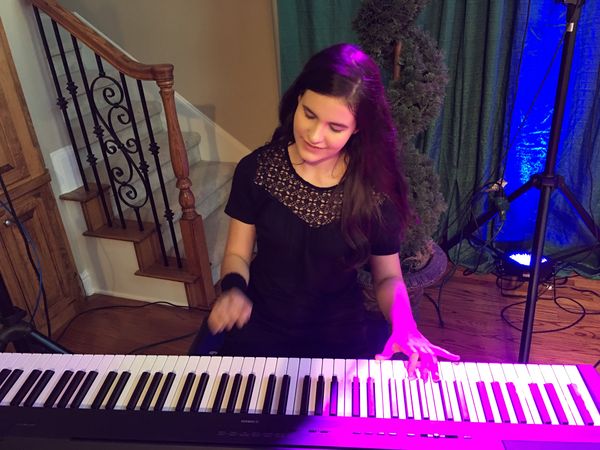 Recording Credits:  
Vocals – album "Damayanti" by 2002 (2011) 
Vocals – album "Believe" by 2002 (2012) 
Lead Vocals (English / Gaelic) and Harp – album "Winter Air" by The North Texas School of Irish Music (2013) 
Backing vocals – album "A Timely Misadventure" by Flashpoint (2014) 
Lead and Harmony Vocals and Harp "Trail of Dreams" by 2002 (2014) – Winner Best Vocal Album (Zone Music Reporter) 
Vocals (English / Gaelic) and Harp – album "Reflections" by The North Texas School of Irish Music (2015) 
Lead and Harmony Vocals and Harp – album "Celtic Fairy Lullaby" by 2002 (2016) 
Lead and Harmony Vocals, Harp, Percussion – album "Innisfall" by Innisfall (2016) 
Lead and Harmony Vocals, Harp, – solo album "Moorland Winds" (2017) - nominated Best Vocal Album by Zone Music Reporter
Lead and Harmony Vocals on "Our Father Thou In Heaven Above" - "Reformation 500 Anniversary Album" with Rachel Currea (2017)
Harp and background vocals for "Bereavement" by John Osborne (2018)
Harmony vocals on "Paddy's Green Shamrock Shore" - album "String Theory" (re-release) by String Theory (2018)
Lead Vocals on "Garden On the Moon" by Grant Malloy Smith (2018)
Lead and backing vocals - album "A World Away" by 2002 (2018)
Lead and backing vocals and harp - album "Celtic Fairy Dream" by 2002 (2020)
Harmony vocals on "Magnify" by Diatheke (2020)
Harmony vocals on "Unraveled " by Casper Mcwade (2020)
Vocals and piano - album "Hummingbird" by 2002 (2021)
Harmony vocals and piano - album "Clouds Below" by 2002 (2023)